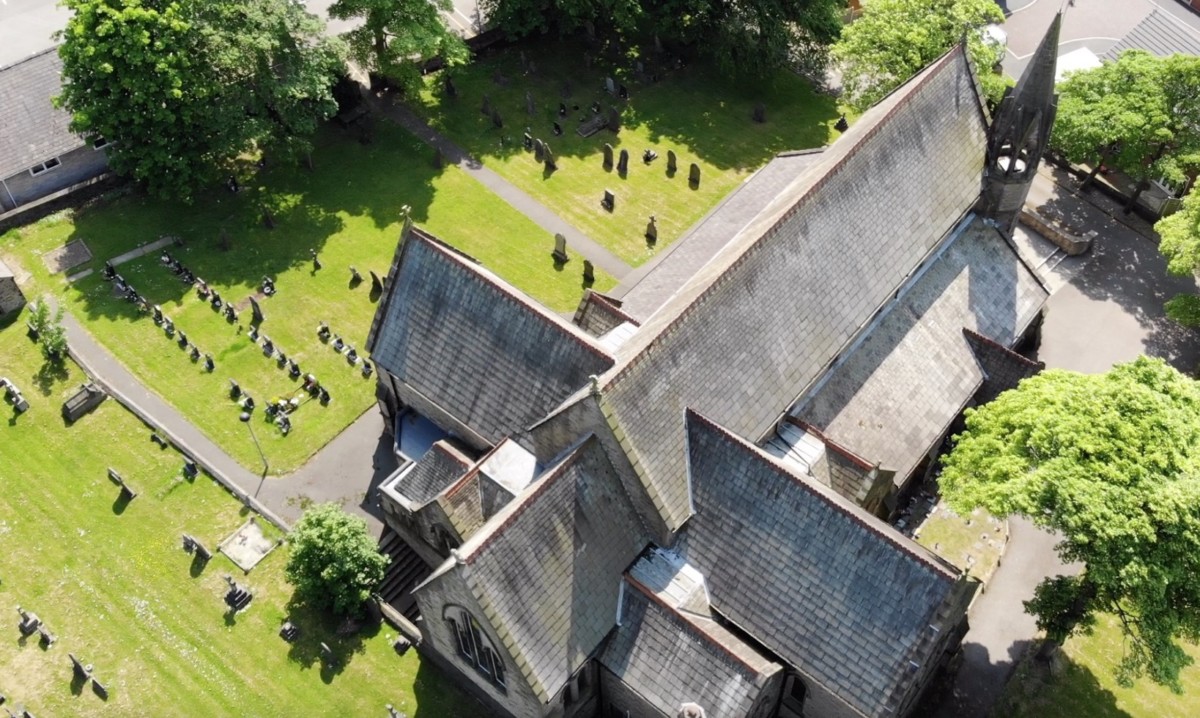 As you enter
As you enter the church you will see the Font on your right-hand side, and facing you the Mothers' Union window, which was given by the Mothers' Union to celebrate its 80th Anniversary.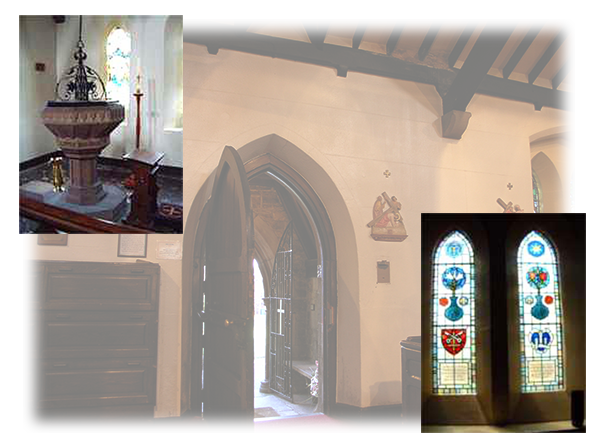 All Souls Chapel
The All Souls Chapel is on the North side of the church to the front of the nave. The stained glass window in the All Souls Chapel was installed in 1937. It is Ancient French and Flemish glass made during the 15th & 16th Centuries (provenance unknown).
The chapel provides a beautiful setting for quiet prayer and contemplation.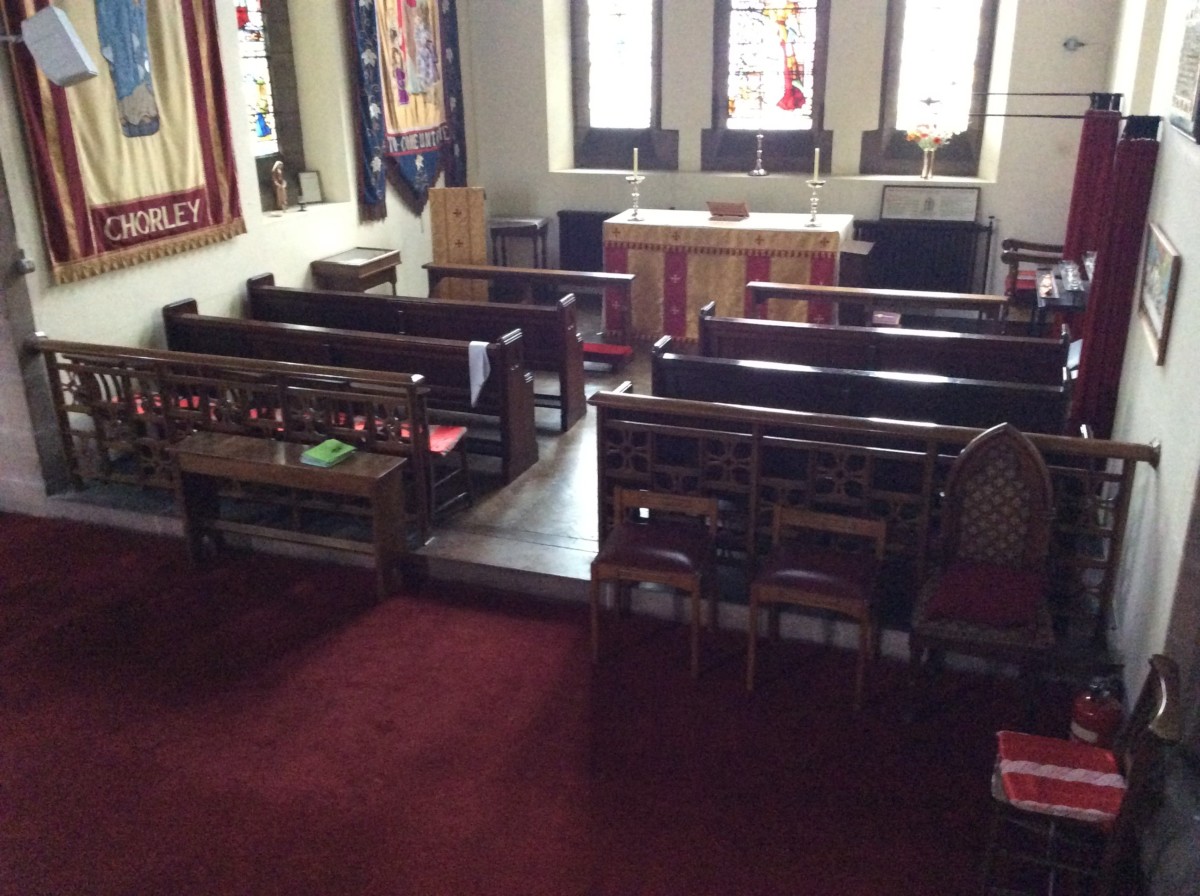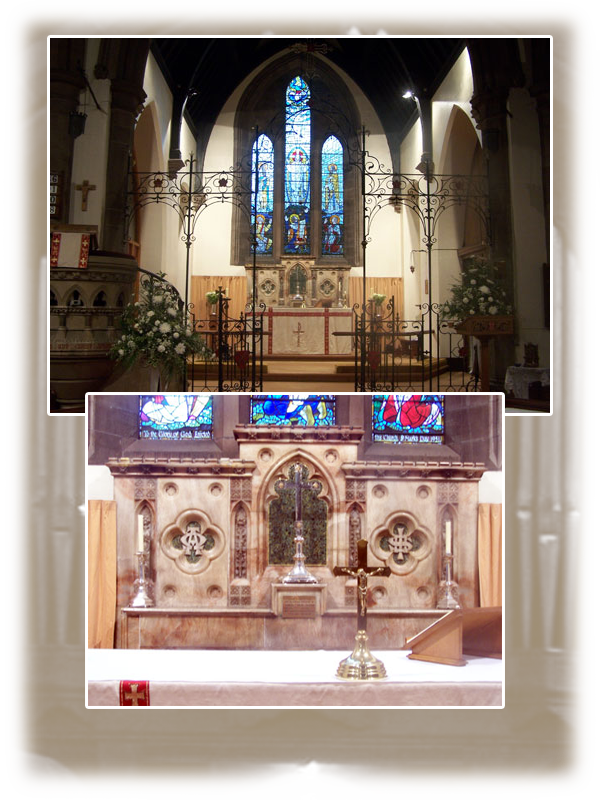 The Altar & East Window
The East window shows the Transfiguration of Jesus (Mark 9:2), and was installed in 1951 to a design by Lutyens as the church celebrated its centenary.
The Church Organ
The new church organ was built by David Wood of Huddersfield in 2001 as the church celebrated its 150th Anniversary.
For those of you who are technically minded, here are some details of the organ specification.
Great Open Diapason 8 85% tin
Stopped Diapason 8 Wood from original organ: Jardine of Manchester
Principal 4 55% tin
Gemshorn 2 20% tin
Mix 19.22.26 3 ranks 20% tin
Swell Gedackt 8 Spotted metal
Salicional 8 Spotted metal
Voix Celestes 8 Spotted metal tenor C stop
Koppel Flute 4 20% tin
Fifteenth 2 20% tin
Trumpet 8 55% tin
Pedal Sub Bass 16 Stopped wood
Bassoon 16 Poplar 1/2 length
Manual Compass CC-a 58 notes; Pedal Compass CCC-F 30 notes.
All Manual and pedal key actions to be self tensioning, Balancing tracker type.
Stop action to be electrical to take advantage of a 2 level Combination action – Usual couplers